Legal and Business Translations
I am a fully-qualified and certified translator based in Berlin, with more than twenty years' experience of providing specialist translation and interpreting services in Spanish and English. My specialist areas are law and business, and my clients include attorneys, notaries, law firms and judicial authorities as well as companies and public authorities, in Berlin and throughout Germany; but I also provide translations of general texts, official documents (such as marriage certificates and driving licences etc.) and deeds, with certification, for private clients.
If you would like to find out more about me or ask for a non-binding price quote, please contact me here.
Translations of contracts, legal opinions, probate matters, writs, court rulings, powers of attorney etc. into the English, German and Spanish language with certification [more]
Business reports, expert opinions, corporate documents, confidentiality agreements, presentations, correspondence, press releases [more]
Certified translations of school and academic reports, deeds, certificates of birth or marriage, last wills and testaments, administrative documents, purchase contracts etc. [more]
Interpretation of negotiations, court proceedings, marriage celebrations, at any court, notary, registry office and authorities, only from Spanish into German and viceversa
Clarity and Style
Precision and technical clarity are paramount for ensuring legal certainty. As a qualified specialist translator of legal and business texts I naturally have a complete command of the relevant technical vocabulary; and because I am thoroughly at home in my own language, I can provide you with translations that are not only correct in terms of form and content but are also a pleasure to read.
Qualifications and Experience
It goes without saying that quality is a crucial criterion for your translations, and so you are right to demand a reliable partner who can fulfil your high expectations. Not only do I offer you excellent quality, but my twenty years' experience of translating complex and demanding texts in the areas of law and business speaks for itself.
Quick Turnaround
Direct contact, fast responses and always reaching the right person – factors that don't just make communication simpler, but also save valuable time. And that is time that I can then invest in the quality of your translation. And the close consultation with my clients that I find so important means that I can react quickly and flexibly to the latest changes to your documents.
Solutions tailored to what you need
Your text is something I take very seriously and engage with deeply and actively, always bearing in mind what kind of text it is and who it is aimed at. The result? Translation solutions tailored to your needs.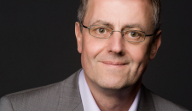 I hold a master degree in English and Spanish translation and have been certified by the Berlin Regional Court (Landgericht) for some twenty years. I am a member of the German Translators' and Interpreters' Association (BDÜ). As well as being a qualified specialist legal and business translator, I hold a doctorate in Linguistics. [more]
I look forward to answering any questions and enquiries you may have in person on my telephone number (030) 85 07 59 35. If you wish to have a written quote and to send me your text for translation, then please do so at and I will reply as quickly as possible.
Translation from or into English? Please get in touch and ask for more information or a quote.